If you have been only using whey for protein shakes then let me tell you that you are missing out on many opportunities to get more protein into your diet. If you have never tried unflavoured protein powder, you would definitely want to read about it and find out the information we are going to provide.
Top Unflavored Protein Powders:
1. Garden of Life Raw Organic Protein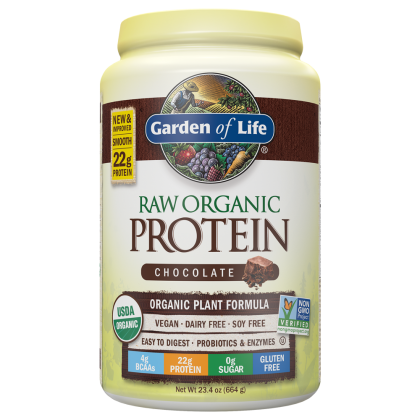 The 22g protein content is not as competitive as the other unflavoured protein powders which normally carry around 25g. Also, the price is way too expensive. It offers a greater concentration of vitamin D and Vitamin E. The one benefit you are going to get is that it is not from whey m. It is a blend of many plant proteins.

Plant proteins offer a great alternative to whey


Quite simple to use for baking


Is it rich in vitamins B and D

The protein content is very low


Quite expensive per serving
2. Jarrow Formulas Unflavoured Whey Protein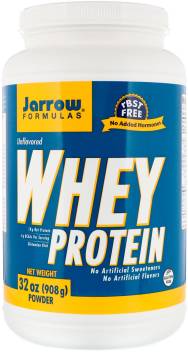 This protein powder comes with only 18g of protein per serving. It is a low-concentration protein powder compared to the others on this list. There is not even a significant vitamin present. Overall, this powder has a great taste. But, it won't provide many benefits to the consumer.

The taste is consistent and pleasant

Lower protein content


No additional mineral or vitamin content
3. IsoPure Unflavored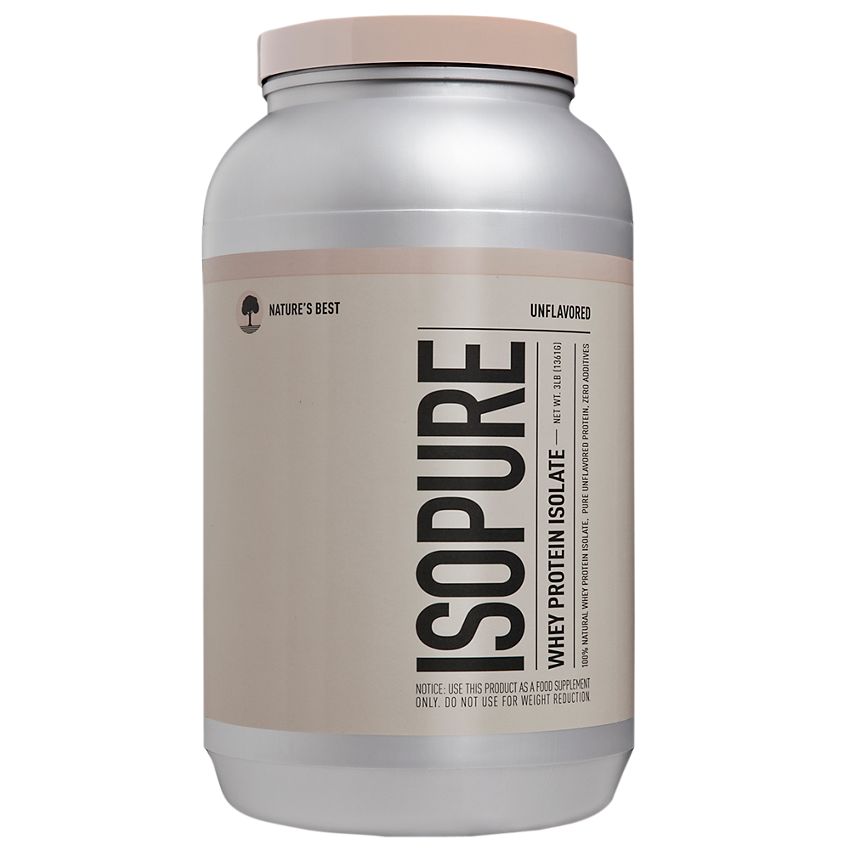 IsoPure brand is known for providing excellent protein powders. Each calorie that you will be getting from IsoPure's products will be from protein. The very same protein will be without any flavorings and you can be assured that it is really good stuff. Most of the unflavoured – high-protein powders normally taste slightly like off milk.
It will taste better if you are adding this to a shake with some natural flavorings like some fruits or nut butter. The only issue here is that whey protein denatures when it is cooked, so you may notice a strange texture if it is cooked.

It is one of the purest protein possible at 100% of calories from protein


The quality is great and it is also a reputable brand


Quite effective and will improve overall recovery

Taste is not up to the mark


Many people complain about mixability


Some of it has a strange texture or even a taste
4. BulkSupplements Whey Protein Isolate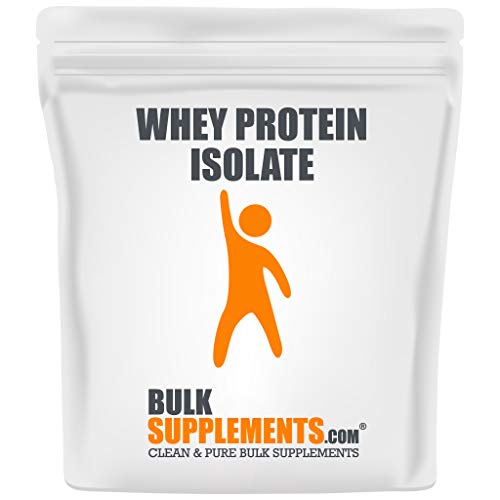 When it comes to flavorless supplements, you won't be able to find a better brand than this. BulkSupplements' whole aim is to provide simple and effective supplements. All the customer opinions for this product are positive. While there are other brands that have issues with mixability, BulkSupplements reviews have been positive only most of the time.

The value is great at such a low price


Simple and very effective


Some batches taste very pleasant as well as creamy

Sometimes some batches taste unpleasant, especially recently


It is quite simple
5. Nutricost Whey Protein Isolate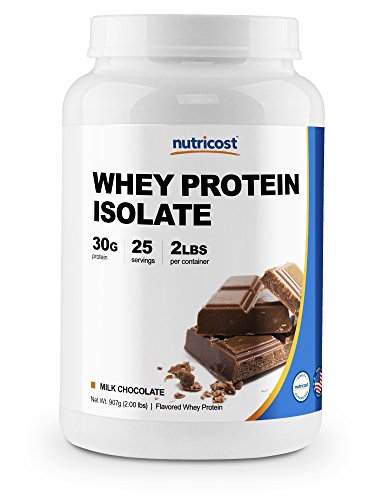 This one has a larger serving size with good protein content. Even if it comes with an additional serving size and protein, there is only a single gram of additional fats and no extra sugar. This makes it best for anyone who is not looking for sugar.
The issue is that the vitamin and mineral content is quite low, and the fats aren't high-quality as compared to some other powders. Also, this product is the second cheapest on this list after BulkSupplements.

Low price


Great protein content as per the cost

It won't come with all the ingredients – e.g. not grass-fed


There isn't much vitamins and minerals compared to others
6. Designer Whey Unflavoured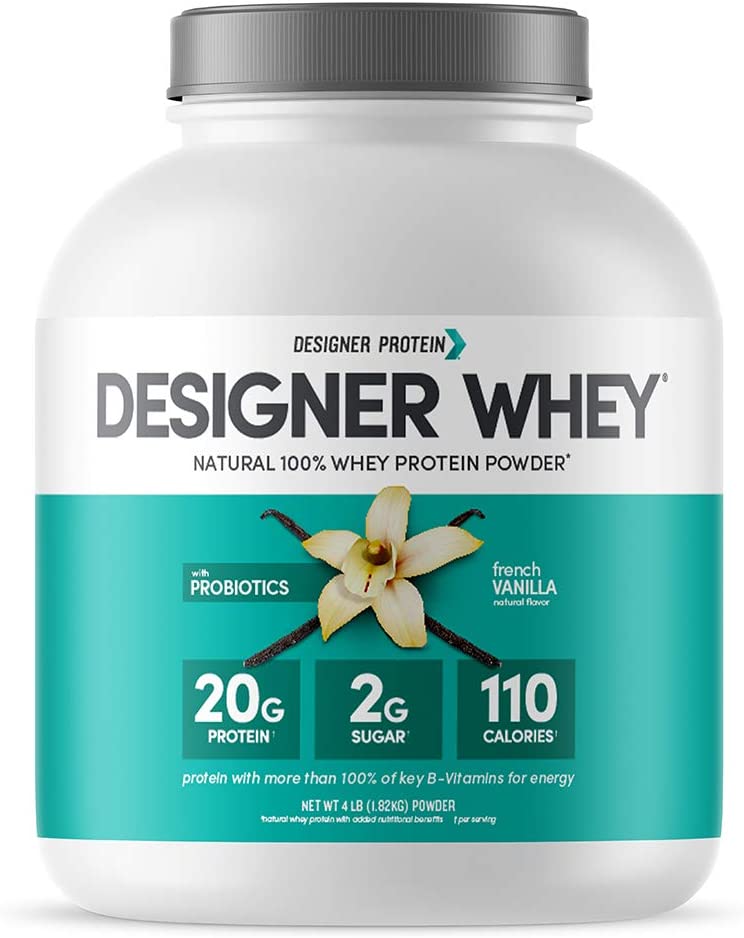 This product is low for protein concentration. It has 20g of protein in a 31g serving. It includes 6.5g of non-protein, calorie-rich carbs as well as fats. It focuses more on providing a lot of vitamins and minerals to the consumer. It is rich in Vitamin D and Vitamin B.
It is a protein powder with a very low protein content and because of that, you might have to double up your servings to compete with the other protein powders.

Lots of vitamin and mineral content

Low protein content as compared to the other products


Quite expensive
7. TGS All-Natural Whey Protein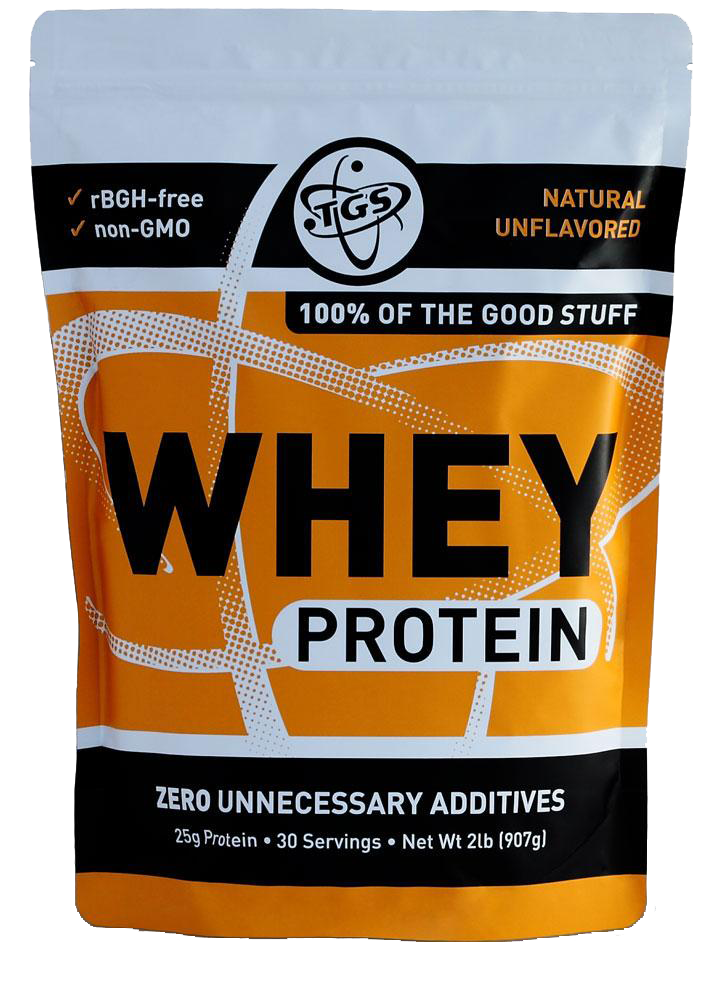 This product has 25g protein. But, 130 calories per scoop because of the higher carb and fat content. That means that you are paying more for less. A lower protein powder is usually not good.
The price of this is quite competitive, but the value per serving isn't up to the mark. Also, as this is not a grass-fed product, the extra fatty acids won't be as beneficial.

Competitive protein content

Other products are better on this list


It is expensive


Lack of grass-fed dairy
8. Pure Nutrition PureWhey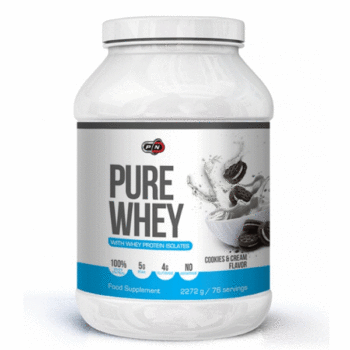 This product has more fats and sugars than the others on this list. Most of the reviews are often positive. But, many people complained that some of the batch has sour flavors.

Price is low


Taste is simple, depending on the batch

The price is not as low as BulkSupplements


The flavor isn't as nice as the others on this list
9. ProMix Unflavoured Grass-Fed Whey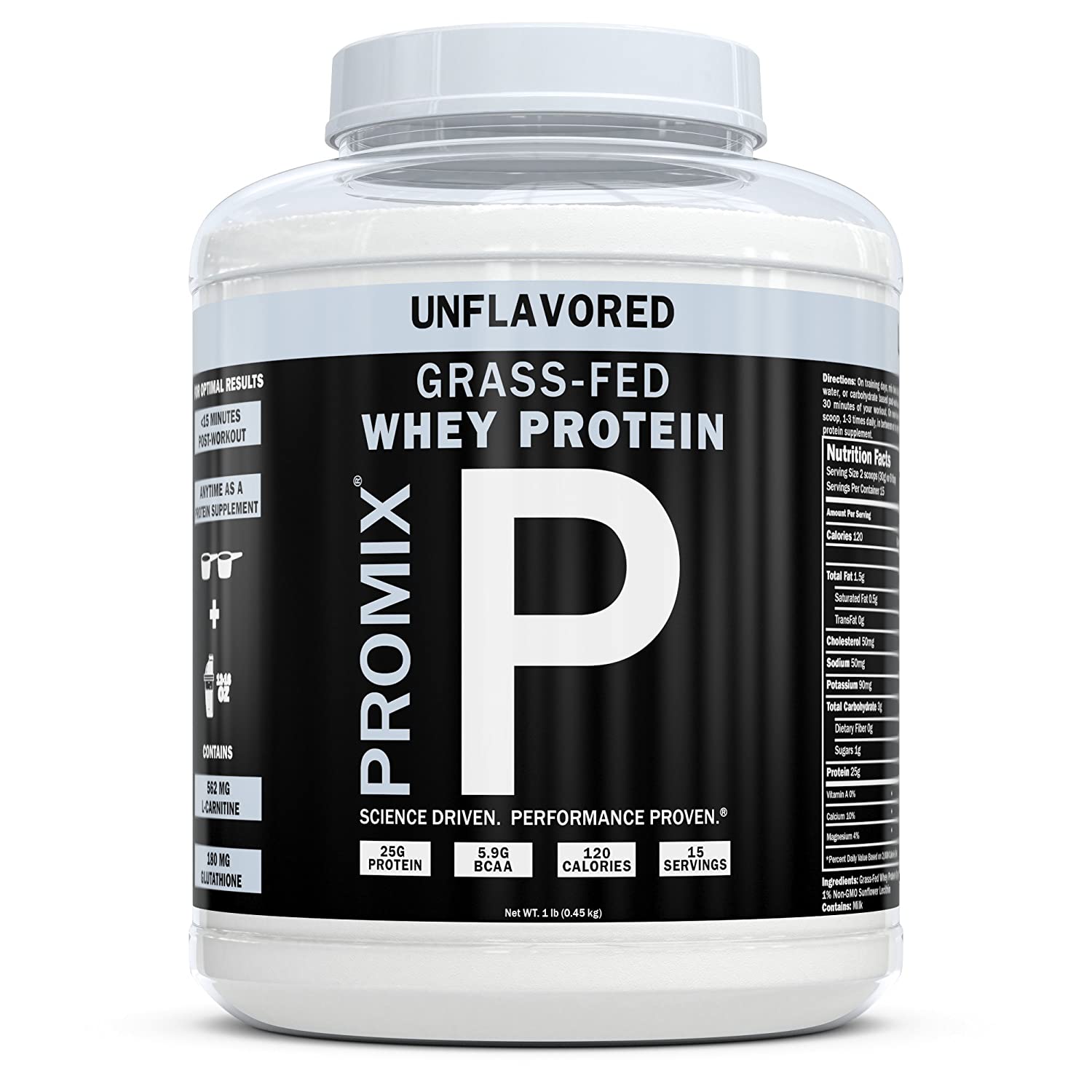 This one has more carbohydrates than we usually get from an unflavoured product, but it is also a much better protein content. It helps to provide a good alternative at a much lower price. This product is U.S. produced grass-fed source. You can see that CLA and Omega-3 content is increased. These are the healthiest fats, so this is a big plus point with ProMix.

It has rich concentrations of healthy fats


Improved overall nutrient-density


Amazing price for the quality


Taste can be compared to the other products on this list

There isn't any till now.
10. Naked Whey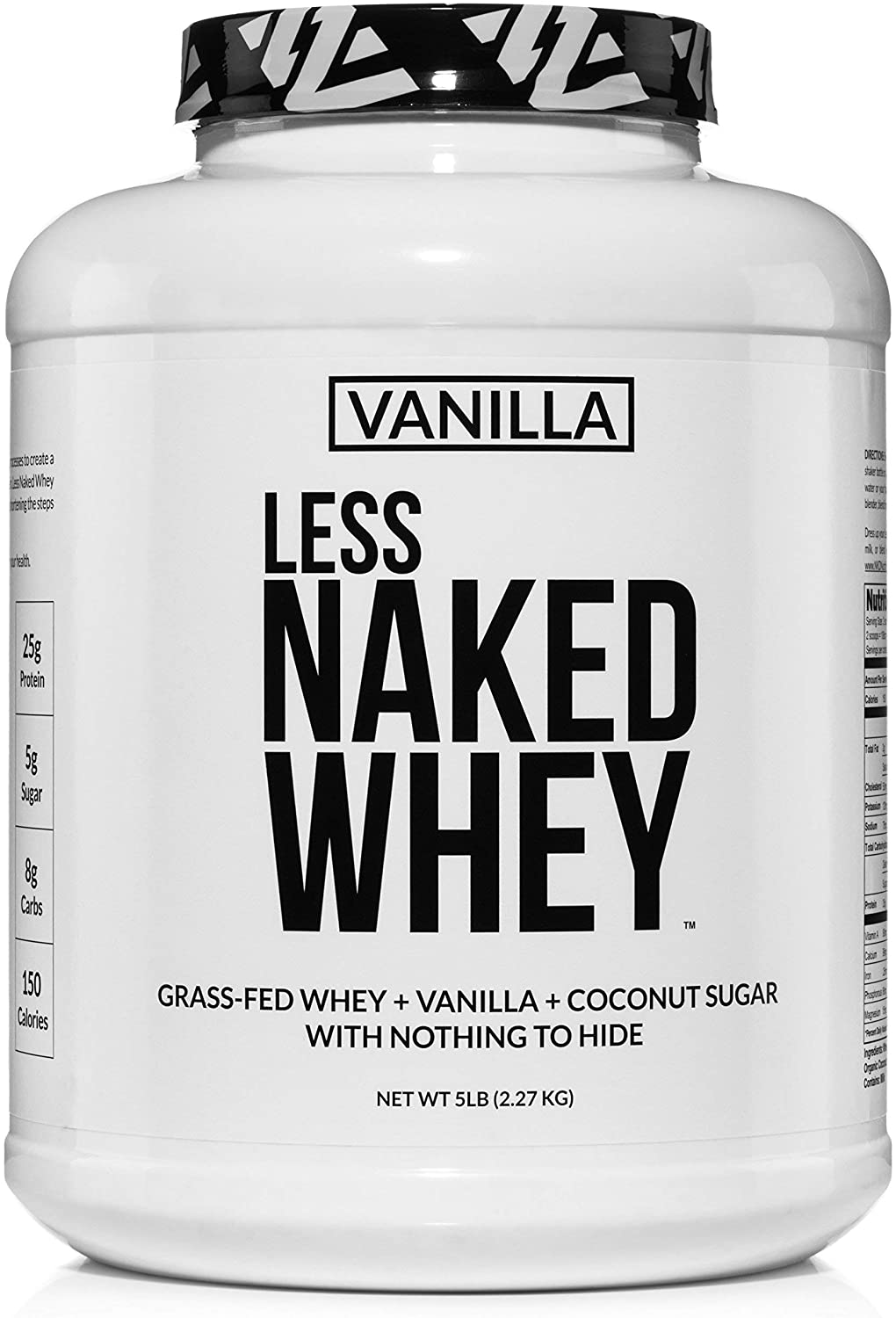 Naked helps by providing a very simple approach to unflavoured whey. The issue here is that the cost is much greater than the others on this list. The nutritional value of Naked's protein is about 25% of protein per serving, with 120 calories overall. However, Naked also has an extra gram of sugar so it is a bit behind.

It has better fat profiles and nutrient value because it is grass-fed dairy


Good protein concentration

It is a bit of more expensive than the others
Benefits & Issues with Unflavoured Protein Powder:
The benefits of an unflavoured protein powder are the fact that it has no flavor and higher protein content. That means you will be able to use it in almost any form of blended protein shake. You can get the taste from other ingredients like cocoa, bananas, nut butter, and other fruits or stuff. This is a great thing because if you use strongly-flavored protein, it becomes difficult to mix other ingredients.
You won't be able to mix a strawberry protein powder with your peanut butter shake because it will taste weird. On the other side, you are going to be upset sometimes when you are using unflavoured protein powder after a workout because you won't have a blender with you at that moment. The taste won't be so great, especially if you are not mixing it with other ingredients.
Conclusion:
Unflavoured protein powders are totally different from what you might know. They have a natural flavor which can sometimes be sour to very mild and also pleasant. The differences are just between the brands and individual batches vary quite a lot. Overall, the most important thing about an unflavoured protein powder is the cost as well as the purity. The product is going to be great for both of these, with a few bonuses like healthy fats or additional vitamins or minerals.