Are you looking for a clean source of protein? You might want to consider some of the best paleo protein powders. Breaking the industrial norms, these natural products will kick up your protein absorption and have shown remarkable performance. Overall, you will get better results from its consumption.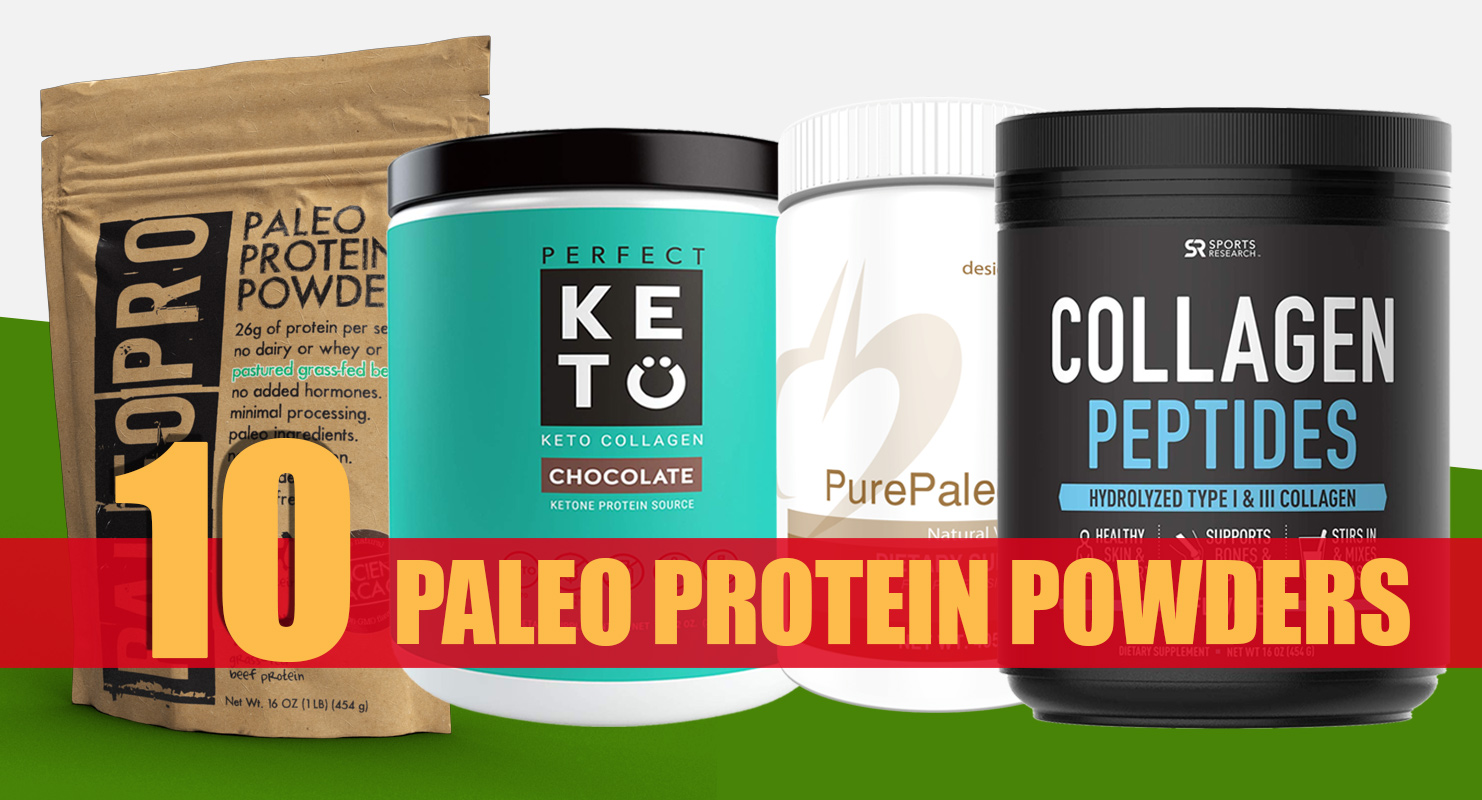 Whether you are on a paleo diet or not, paleo protein powder can benefit you significantly. Therefore, we are bringing you a list of top paleo protein powder with a concise review. If you're perplexed about finding an authentic paleo protein powder, this is the list that will help!
Not a simple protein powder that you have to mix and drink, but a multi-purpose choice. From gelatin to much more, this list has some fun and natural paleo protein powders for you!
What is Paleo Protein?
There's a new popular diet in the industry that people are shifting towards – a paleo diet. To understand Paleo protein, you first have to understand the paleo diet. The term 'paleo' is derived from 'Paleolithic.' A paleo diet is something that Paleolithic humans used to eat. In simple words, it's a diet without processed food, artificial elements like sweeteners, additives, and other similar additions.
It's another natural form of dieting that aims to elevate your health and wellness with a reduced risk of diseases. Whether it's professional, personal, or athletic endeavors, people in every spectrum of their lives achieve remarkable results. After all, you're what you eat.
You mostly eat whole foods and everything else theorized by experts that Paleolithic humans eat. Some people might believe Veganism as a part of Paleolithic humans, while others believe that our ancestors ate whole foods, beef, animal protein, and other natural foods.
For many fitness enthusiasts out there, it's challenging to meet your daily protein intake. Unlike carbs and fats, protein is the macro that develops your muscles and other tissues. It's a building block. The more you eat of it, the better your body composition will be.
Therefore, a paleo protein powder doesn't have artificial sweeteners, gum, additives, thickeners, BPA, or heavy metals. It a paleo protein powder that aims to bring you goodness or similar nutrient values that were once available for our ancestors with minimum artificiality.
Reasons to use Paleo Protein Powder:
You might think that protein powder didn't exist in ancient times, and there's no reason to consume Paleo protein powder. However, Paleolithic humans had access to all-natural fruits, whole foods, and animal sources. There wasn't a mix of pollution, chemicals, or artificiality.
More importantly, they could eat much more than we can, which would make up for the massive protein intake that's without some form of supplementation. You need ease of consumption to match your Paleolithic ancestors. Apart from this, here are some other reasons:
Less Toxic Intake:

Many standard protein powders come with BPA or metals that could be toxic for your body. Most of these are bad for organs like the liver and kidney. The mixture in many protein powders can surpass even five times the actual allowance. In comparison, paleo protein powder uses a natural source and doesn't have these problems.

Fewer Chances Of Adulteration:

Some manufacturers for standard protein mix gum and other additives, and there's a big chance of adulteration. There have been instances where the processed floor was added. It's because the majority of consumers of protein power use the standard version. If you use a less accessible and less popular alternative like a paleo protein powder, you won't get adulterated products.

Cleaner Source Of Protein:

A paleo protein powder is a product of the same natural food sources that your paleo ancestors consumed. Therefore, you can get a cleaner alternative to the standard protein. This is the primary reason to consider paleo protein and why it is a different niche.

Reduced Health Risks:

With less mix of foreign elements and adulteration with cleaner protein sources, you have fewer health risks. In fact, the entire point of the paleo diet is to reduce the possibility of diseases like diabetes, blood pressure, organ damage, or weak cardiovascular performance.

Better Performance:

Once you start consuming paleo protein powder, you will notice the significant impact it will make on your bodily composition. Your digestive system will function better, and you will have better nutrients absorption rate. All of this combines to bring you a better performance rate and recovery, especially if you workout. You will have a revitalized lifestyle.

Healthier Lifestyle:

It goes without saying, but by adding a natural protein source, especially something like a paleo protein, you're going to improve your life quality. The feeling is similar to meditation or consuming green tea as a beverage alternative. If you consume natural products, you will have a better outlook on life.
What's on The Paleo Protein Powders List?
The list doesn't just have a simple addition of protein powder for daily consumption, but some innovative variations could ease up your daily protein consumption. You will find gelator and non-flavored protein powders to help you with the versatility of consumption.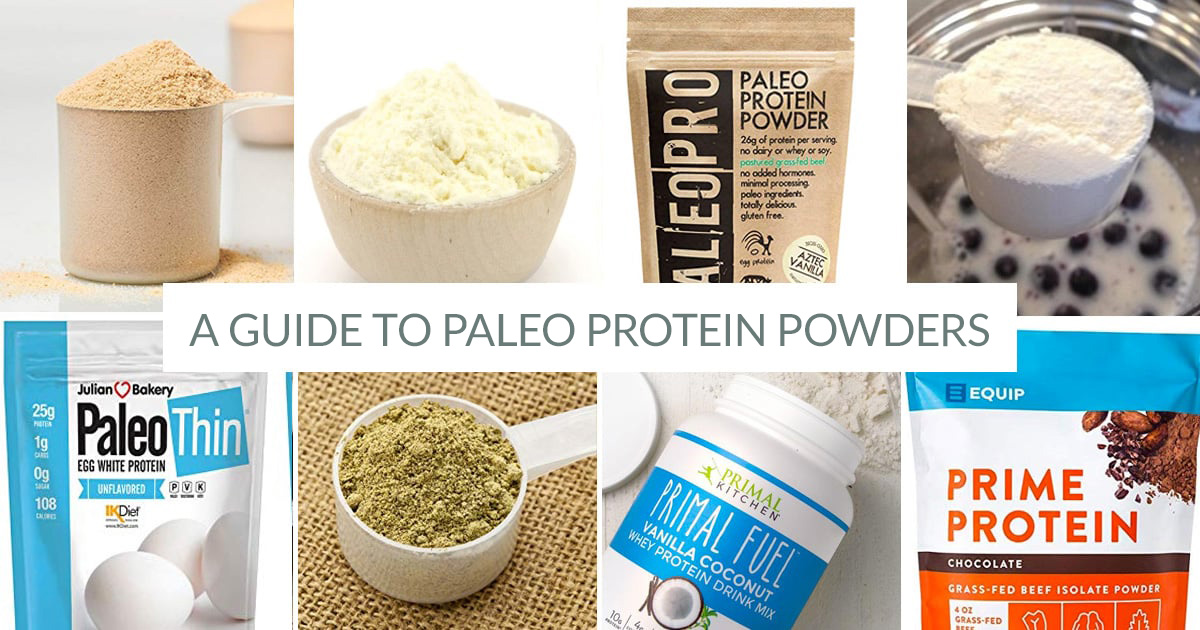 Some of these are plant-based. Others could be beef or egg-based. We didn't consider milk protein as that's whey or casein, and there's a massive possibility of the mixture in those proteins. 
We've primarily considered the quality of ingredients, the content, and other aspects of the list. Affordability and availability were also part of our evaluation to bring you a complete review. This paleo protein review aims to bring you a flexible choice to meet your preference. So let's begin! 
Best Paleo Protein Powders You Should Check [March 2021]:
1. Vital Protein Beef Gelatin
Starting off the list is the beef gelatin from the grass-fed and pasture-raised sources. Each serving brings you around 17 grams of protein with 20 g of collagen peptides. Hence, it's not just great for your body, but also nails, hair, skin, and other similar parts that require collagen.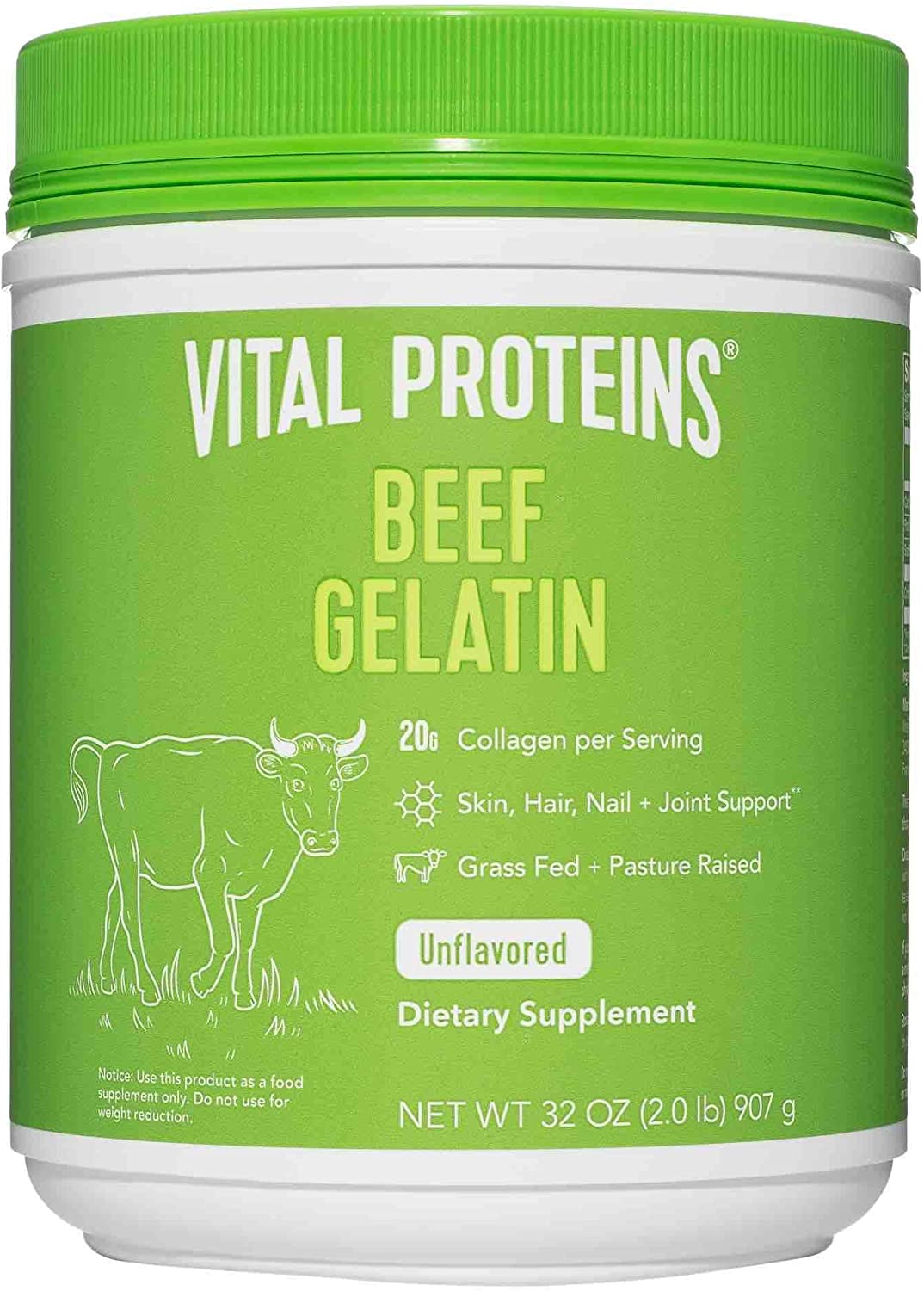 It is dairy and gluten-free. You can use it as a thickener in soup or custard-like food products. Alternatively, you can munch on the jelly or gummies that you can primarily produce with these. It is Whole30 certified that authenticates that it doesn't have contents such as fillers, flavors, and supplements.
Our Thoughts: It is odorless and flavorless, making it a versatile choice for consumption. You will get great benefits for joints, hair, skin elasticity, and much more. However, it's not FDA approved, which might not appeal to some people.
2. PaleoPro Vanilla Protein Powder
Now, this is a compelling choice on the list. It is a protein powder consisting of grass-fed lean beef, egg, sunflower lecithin, and monk fruit extracts with natural vanilla flavor. You get a powder that's free of gluten, soy, or dairy.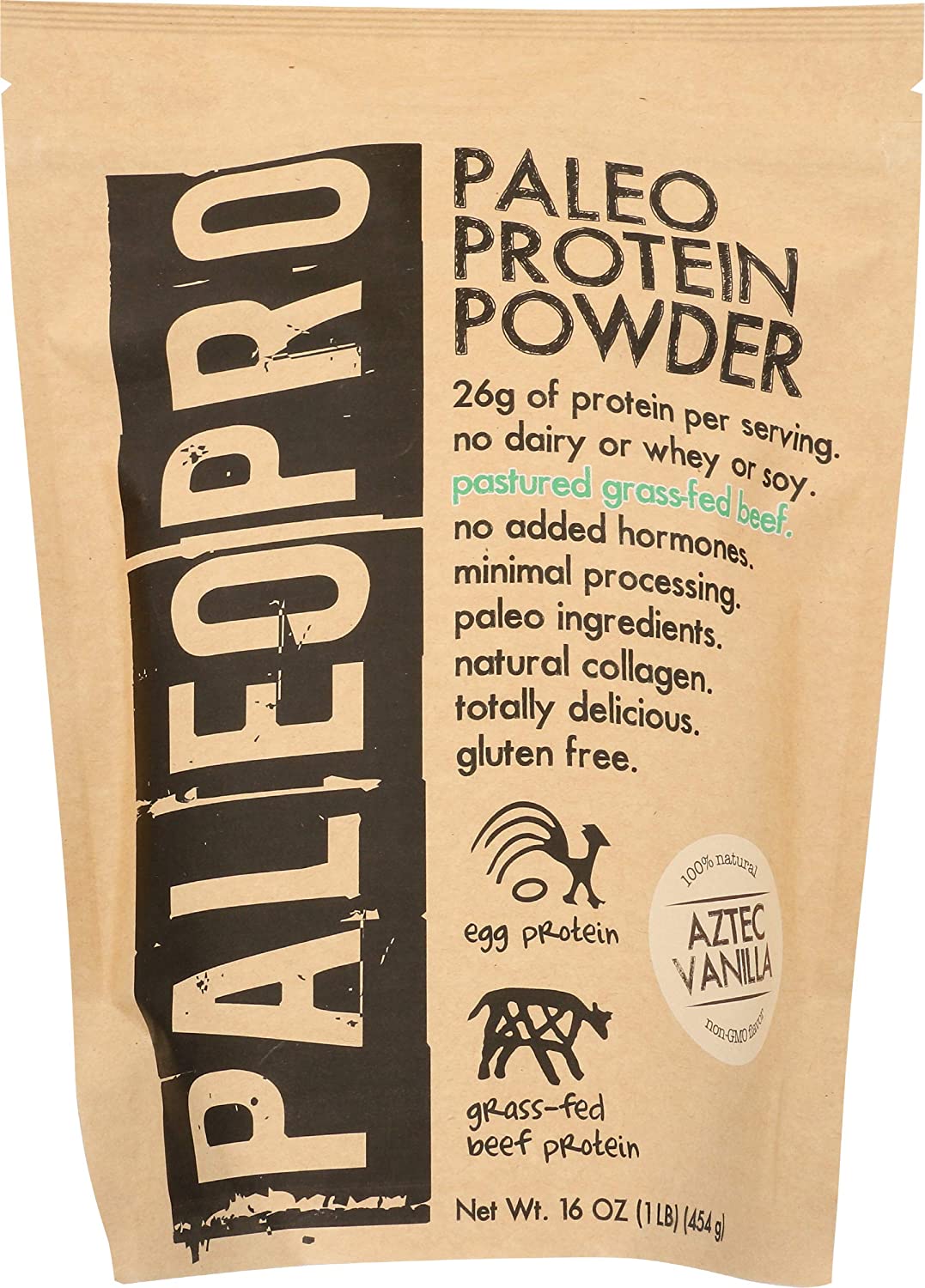 Furthermore, it's not just paleo diet-friendly but also supports keto. The best part is that while it is flavored, you can mix it with almost any beverage as long as you like the flavor. Each serving brings you an astounding 26 grams of protein. You've got to remember that this is a food product, not a supplement.
Our Thoughts: Once again, you have an excellent choice that you can consume within seconds. However, it's not FDA approved, either. There may be traces of maltodextrin for the natural flavoring, but that's viable. If you don't want whey protein, this is a great alternative.
3. Orgain Organic Protein
Are you looking for a vegan-friendly paleo protein powder? That's a rare choice, but we've got you covered with this organic protein powder from Orgain. This is a plant-based vanilla bean protein powder for flavorful appeal. The ingredients are USDA approved and maintain a high-grade quality.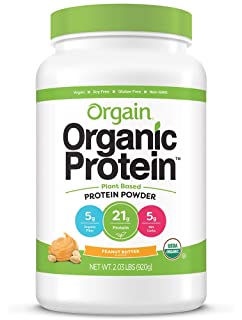 Each serving brings you 21 grams of protein that will fit very well with your nutritional goals. It's non-GMO, sugar-free, soy-free, dairy-free, beef-free, and vegan-friendly. You can use it for cookies, cakes, and muffins, among other similar food items.
Our Thoughts: It's a superb choice that brings you all the benefits one would need on a vegan or paleo diet. However, each serving is 42 grams to offer 21 grams of protein. In the long run, it is a more costly alternative to other paleo protein, a small price for a vegan-friendly diet.
4. Garden Of Life Meal Replacement Protein Powder
Here you have another organic and vegan-friendly paleo protein powder that works as a meal replacement. Thus, if you want to have a light breakfast, lunch, or dinner, this one is a perfect choice. It boasts a combination of around 22 super foods and brings you 20 grams of protein per serving.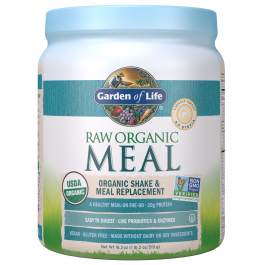 There are 21 vitamins and minerals that make it a perfect choice for post-workout consumption. It's non-GMO and Informed Choice Certified with a wide range of flavors available. Thus, you will never have a bland meal with the diet, which helps you reach your fitness goals. 
It has NSF, Non-GMO, Vegan Project, and USDA certifications as well. Overall, it is an excellent choice if you don't mind less than 1g of sugar in your meal.
Our Thoughts: It's organic, vegan, and has a very compelling list of superfoods and ingredients. However, it is equally costly and takes around 82 grams per serving. If you're looking for budget options, this one isn't for you.
5. Vega Sport Premium Protein Powder
Perhaps you work out regularly and need a protein powder to meet your daily protein intake! In that case, here's a paleo protein powder that's completely organic. Once again, no soy, milk, or other content hinder your diet as you maintain optimum results.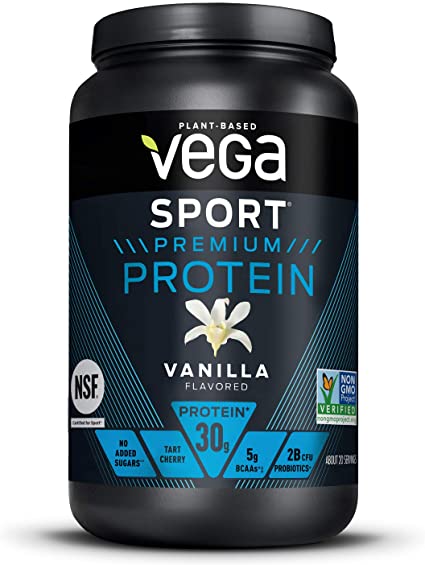 It comes with a 30-gram protein with five grams of BCAA and glutamine. You have a keto-friendly choice with over 20 servings per container. It is worth the investment for the price and has received the #1 sports nutrition of the year award for innovation in 2020.
Our thoughts: It is a world-class organic protein that's vegan-friendly, keto-friendly, and paleo-friendly. It makes up for a great protein supplement that's unmatched by others on the list. Overall, it's a value for money. 
6. MuscleMeds Carnivor Beef Protein Powder
Are you tired of too many vegan-friendly protein powders and want the raw taste of the actual paleo protein powder? Then there's MuscleMeds that's going to give Vega Sport a run for the money. It's a high-grade paleo protein powder that delivers 23 grams of protein and 2.5 grams of creatine per serving.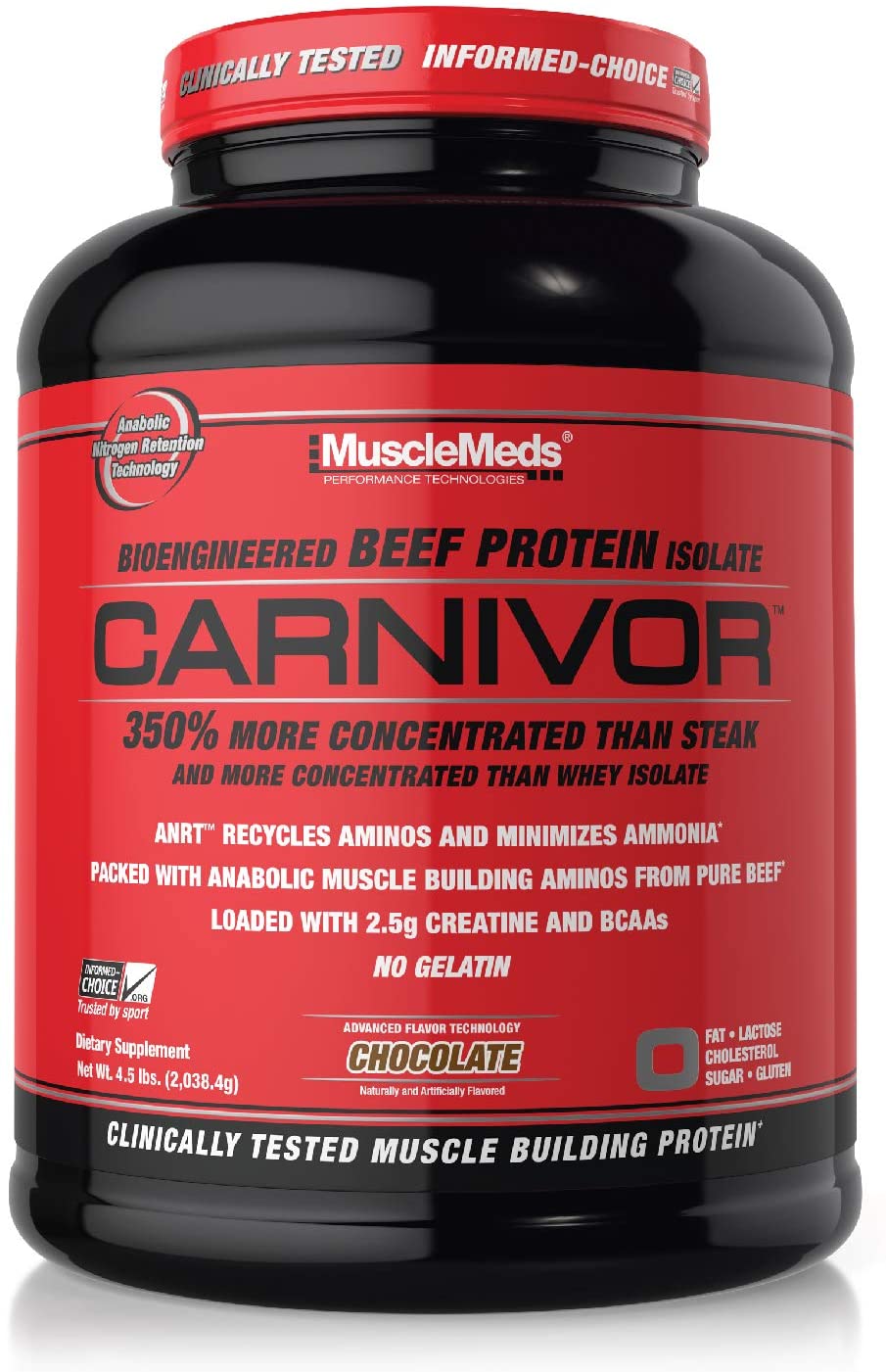 It's easier on your stomach and has been tested to bring you optimum anabolic results. You can choose a package with varying content. Each pack can get you around 56 servings to meet your month-long goals without any problem. More importantly, it is available in various flavors that make it a very enticing choice. You won't even feel like you're drinking beef protein. 
Our Thoughts: If you want to enjoy an authentic paleo protein for bodybuilding or regular workout regimes, this should be on your list. However, it has maltodextrin. If you don't mind that, then this is certainly something you should buy. 
7. Designer Egg Protein
Finishing this list is another unexpected addition that is on its spectrum. No beef, no milk, no soy, nor plants or other contents, here's a protein powder that's driven from eggs! Each serving brings you an assured 24-gram protein that matches industrial standards of whey and other proteins.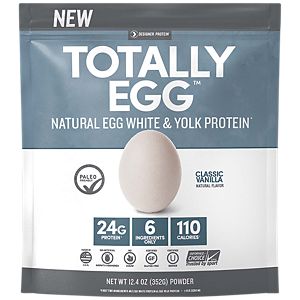 It's packed with essential vitamins and minerals you find in an egg, along with B12. More importantly, you get the same quantity you would have from egg consumption without paying extra. You have different flavors, like vanilla and chocolate available.
 It's available in pocket-friendly and portable packaging that looks attractive, as well. If you don't want beef, nor do you want plant-based protein but want to enjoy a paleo diet, this is the choice!
Our Thoughts: For a person on paleo-diet, it might be difficult for you to consistently chug down eggs. This powder makes it easy, and it is a high value for money. However, it's not FDA certified. 
Frequently Asked Questions:
1Q: What Is Maltodextrin? 
A: It is a type of food additive in the form of starch that often works as a replacement for sugar and gives that creamy texture of milk to the protein powders. However, it is easy to digest but not necessarily healthy if you don't want sugar content in your diet. It's a fairly natural choice for paleo protein powders.
2Q: What Is A Paleo-Friendly Protein Powder? 
A: Anything that doesn't have additives, sugar, soya, gluten, or dairy is a paleo-friendly protein powder. 
3Q: Is Veganism The Same As The Paleolithic Diet? 
A: Veganism is about not eating anything that comes from animals. It includes dairy and meat in any form. However, the Paleolithic diet may contain animal products such as beef, meat, eggs, etc. It won't have dairy, but that doesn't make it a vegan-friendly product.
4Q: Is It Necessary For A Protein Powder To Be Organic? 
A: If you want to enjoy the real benefits of a Paleo-diet, you might want to consider organic paleo protein powders over other types available in the market. Let's not forget that organic means there is less chance of any mix of foreign contents, hormones, and what people generally use to grow their animals. Therefore, it becomes vital to get organic ingredients. 
Conclusion:
Each one of these best paleo protein powders brings you the freedom to consume them in any manner you like. From organic and vegan-friendly to keto-friendly paleo protein powders, you have everything. If you're on a budget, there are some brilliant additions, and if you want high-end protein powders, you get that, as well.
So don't let the limits of whey protein powder stop you. Grab your perfect paleo protein powder and experiment around to get optimum results. Whether you seek to elevate your quality of life or get better workout results, this best paleo protein powder review is your one-stop solution for nutrition requirements!
More Product Reviews & Guides: